The machine of whole structure and characteristics :
C-Type Steel-welded frame, high rigidity and less deformation Compact,wide body frame eliminating vibration for improved ide life and machine.
Rigid construction guarantees exact die mating,Six-side long rectangle guides of the slide with high moving precision and high accuracy, extending the service life of the die.
Highly advanced, rigidly supported gears, operate in oil bath without any noise saves space, reduces, shaft deflection, increases gear life.
High accuracy, high efficiency, simple and convenient operation, good performance, favorable price and best service.
Nodweddion
J23 series are general open-tilting power press with simple structure ,reliable performance and easy operation .J23 can adopt rigid turn-key clutch .

So, it is convenient for operation and maintenance .J23 can also adopt emergency stop service to make the slider block suddenly stop on the range of 0-135 degree,and the photoelectrical protector device is optional .
J23-100B and J23-125 are special among the J23 series .Their main body is cast in iron .The cranked axle is settled vertically .Eccentric sleeve makes easy adjustment .And there is also pneumatic friction.Therefore ,J23-100B and J23-125 enable to work with small impact and sationarity and make slider block stop at any position .
Ceisiadau
This machine is widely used in piercing,blanking,cutting,bending,shallow-drawing,forming and other procedures.
Paramedr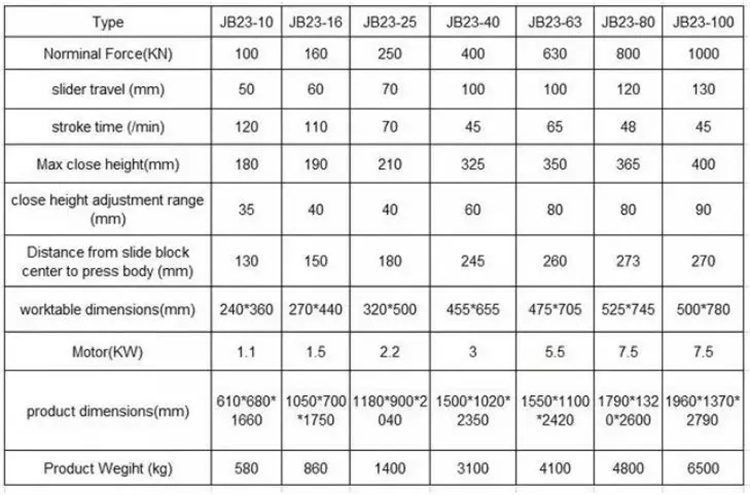 Manylion Cynnyrch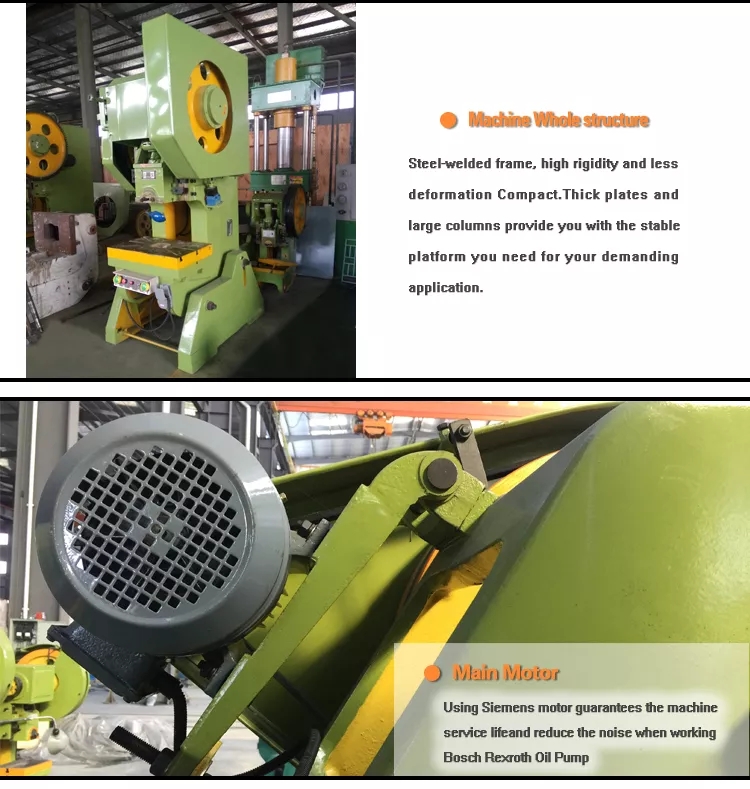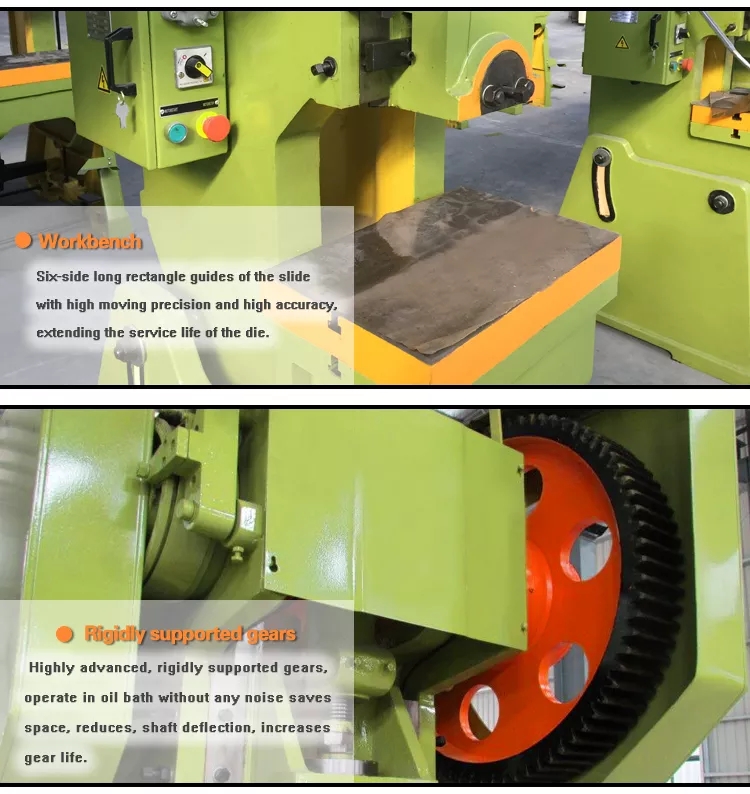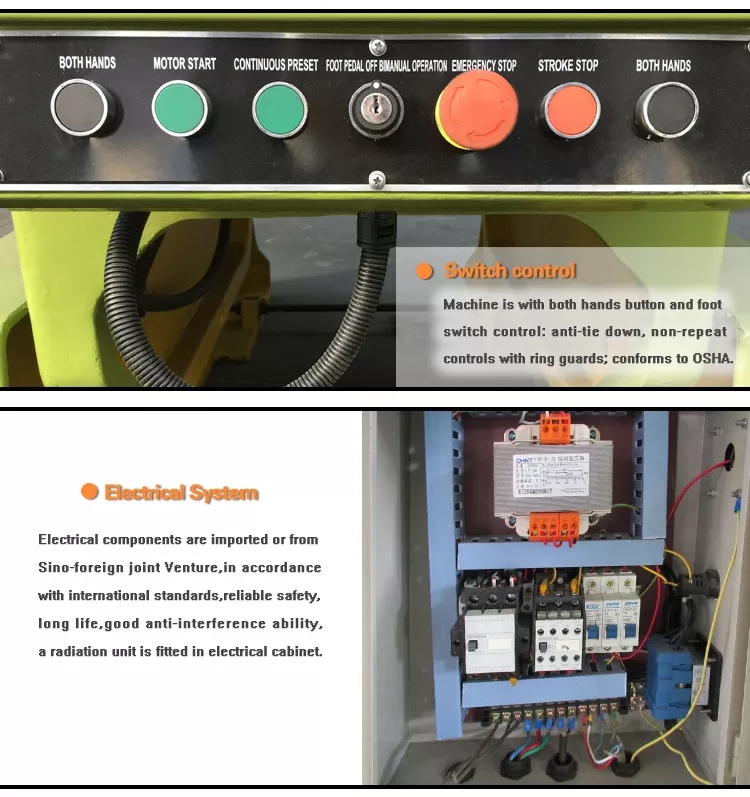 Product Display