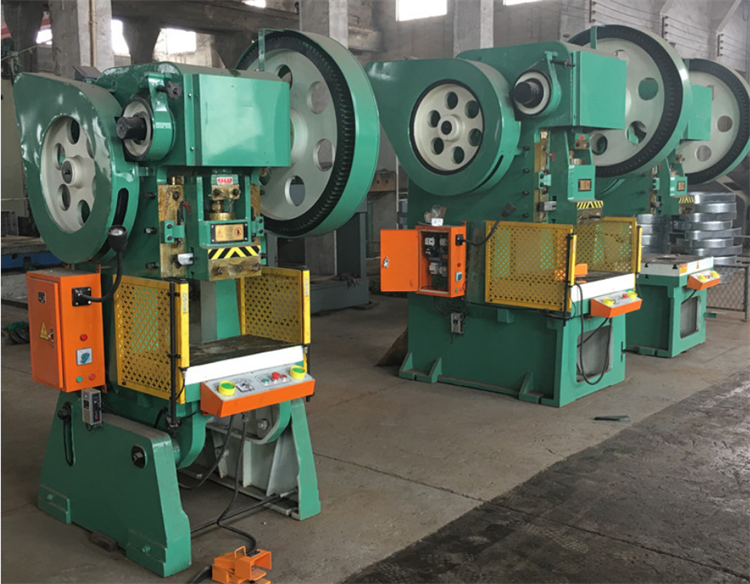 J23-40T Inclinable Punching Machine
The Series Punching machine adopt rigid rotated key clutch with simple structure, easy operation and maintenance, helical gear transmission, smooth operation and low impact.
J23 Series punching machine , first changed from traditional sliding bearing to ball bearing with higher wear resistance, avoid generating big gear noise due to brass faster abrasion.
J23 Series Open inclinable punching machine is unique in the industry with transmission brass gear.
Redesigned machine body with higher strength, at the same time, completed with ball beading transmission (small noise).
J23 Series punching machine is in pneumatic dual-balance cylinder structure with low balance fluctuation, balancing slider and upper die weight, and avoid machine shaking caused by after-mentioned weight.
Prevent gear backward force colliding and making noise, eliminating clearance between connecting rod and slider and reducing force component impact and abrasion.
Avoid slider falling accidents due to brake failure or connect rod fall off.
Paramedrau Technegol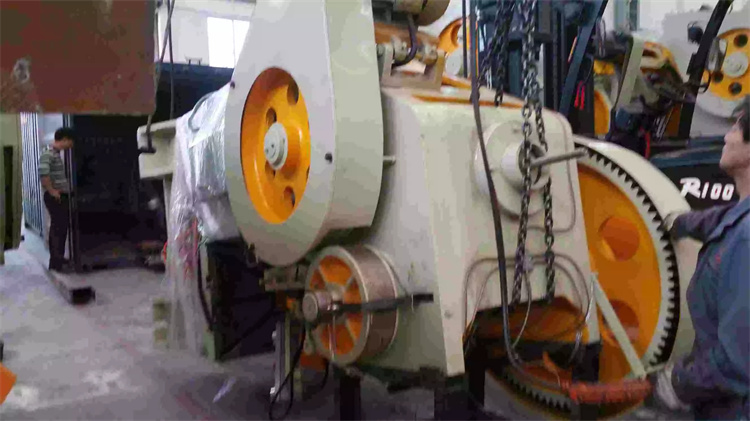 ◆ The models marked with character "A" is provided          ◆ It can be matched with various automatic feeding
with dual hand operation safety protection device,                      equipment for semi-automatic operation.
which can choose emergent braking device and
photoelectric protection.
Machine Details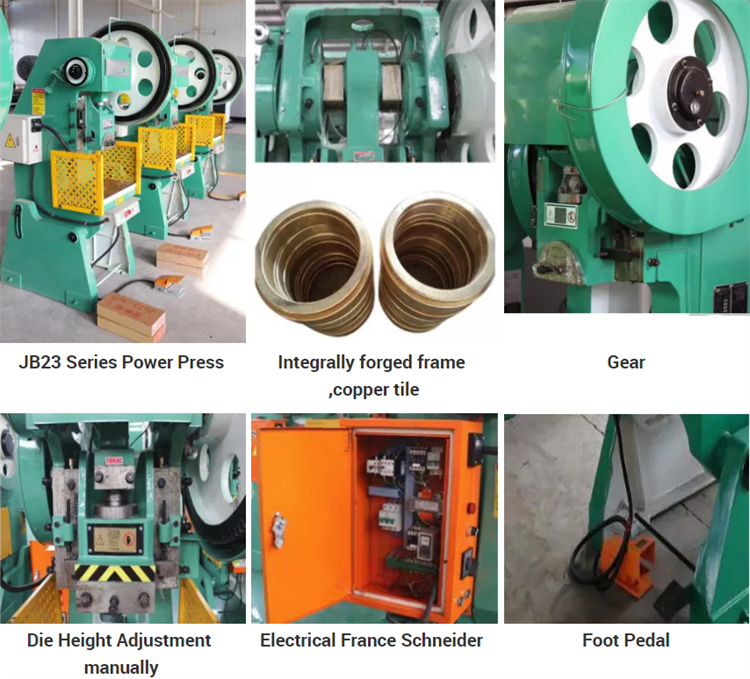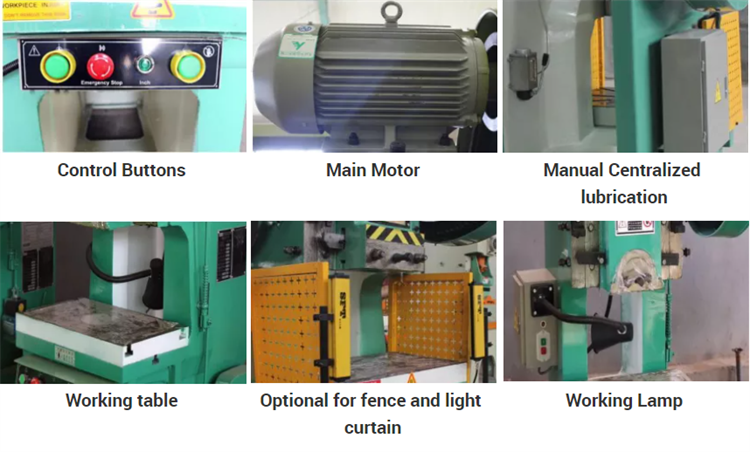 Gwasgwch llwydni
Working with cutting mold and crimping mould, to get hinge billet (include shape forming ,hole drilling and crimping )