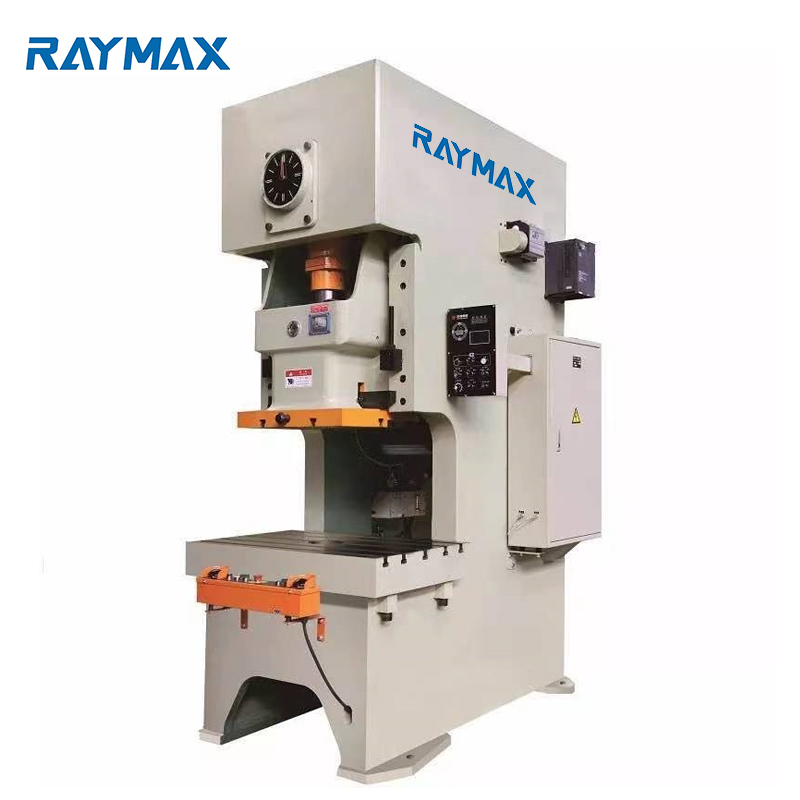 Disgrifiad Cynnyrch
J23 series punch press is a suitable open type crank press featuring a left and right open type machine body (i.e. C-shaped machine body).
Its steel plate welded body has high shock-absorbing performance.Its novel overall design gives the machine elegant appearance. Its throat has certain depth.
The compact structure makes the use convenient and operation safe. The punch press is equipped with a turn-key rigid clutch, a cam band brake and a press-down type safety device.
Its working table is open on three sides, so the mold loading and unloading and operation are convenient. The punch press is
widely used for it provides good conditions for mechanization and automation.
And as main equipment for plate punching production, the punch press can be used for punching holes, blanking, trimming, bending, shallow stretching and forming in national defense, aerospace,automobile, tractor, motor, electrical appliance, bearing, instruments, agricultural machine and tool, bicycle, sewing, mechanical appliance, daily hardware and coinage departments.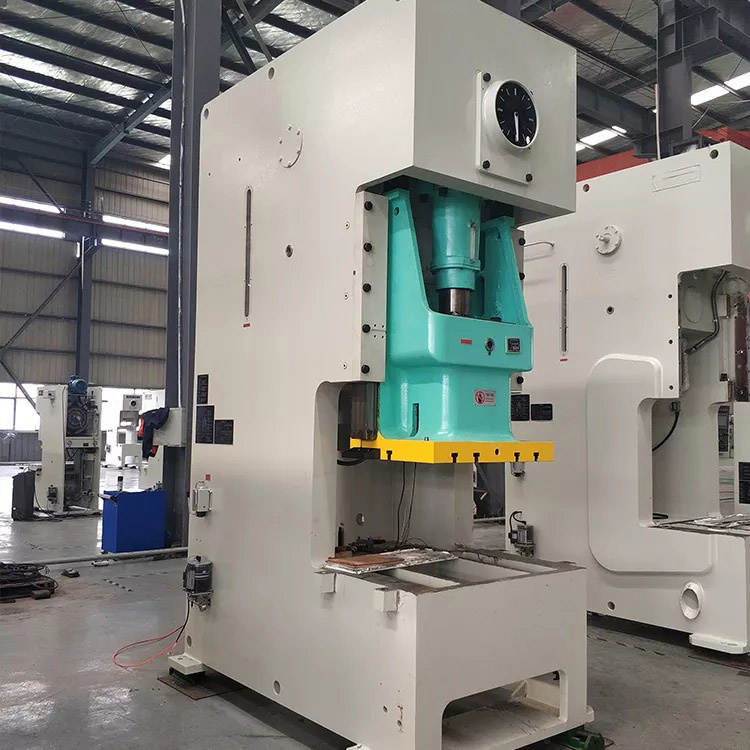 The Machine of Whole structure and Characteristics:
1. J23 Series Presses is one of the new generation of plate process and developed by RAYMAX, The press is for cutting, punching, blanking, bending and light stretching work.
2. C- frame provides maximum rigidity and minimum deflection for accurate parts and long tool life.Steel-welded frame, high rigidity and less deformation Compact.Thick plates and large columns provide you with the stable platform you need for your demanding application.
3. Wide body frame eliminating vibration for improved ide life and machine,which means economical and practical. Operation space is wide, and the movable bolster could be moved out of frame to set the die. The structure is simple and the appliance is also beautiful.
4. High accuracy, high efficiency, simple and convenient operation, good performance, favorable price and best service.
Rheoli trosglwyddo a systemau brêc:
1. The Machine use Rigid rotated bond clutch rigid and well supported. The clutch gives continuous strokes for mass production.
2.Crank shaft is made of special alloy steel machined to close accuracy and fitted in bronze bushes for smooth working, longerlife & accuracy.
3. Properly sized flywheel, is made of high grade cast iron, for storing and releasing adequate energy for the pressing operations, and properly balanced for smooth running.
4. Gear are of steel cast or fabricated. Gear teeth are generated by precision hobbing machine.
5. Machine is with both hands button and foot switch control: anti-tie down, non-repeat controls with ring guards; conforms to OSHA.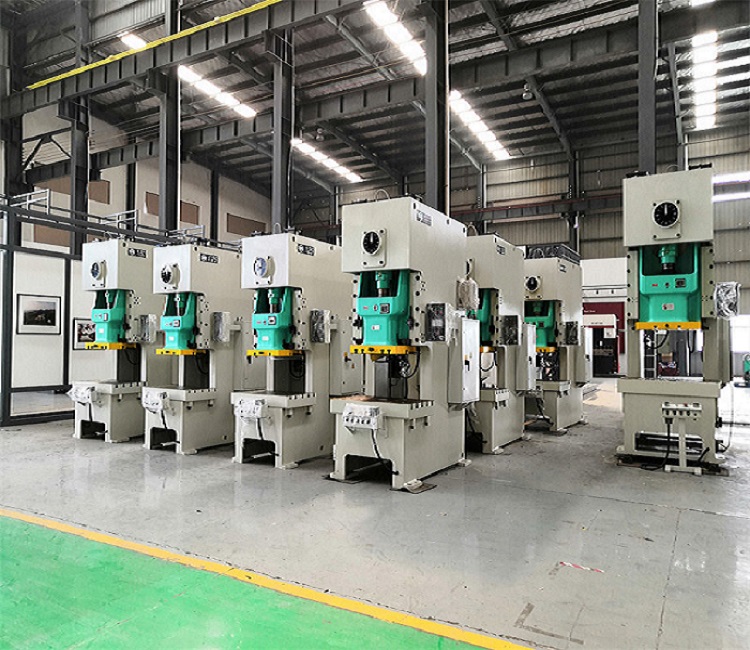 Ram adjustment and Structure:
1. The Table and RAM body cast iron structure, the whole body is tempered, use the secondary transmission, the transmission part of the crankshaft horizontal Placement, flywheel and gear are the external open style, easy maintenance.
2. Slider is a cast box structure and rigid. Collapse of the slider-style installation of pressure overload protection device, simple structure,if the slider overload, the fuse collapse is damaged, then protect the machine tool and die from damage.
3. Die height adjustment of slider with manual mode, using V shaped slider guide rail, easy adjustment.
System drydanol a'r cyd-gloi diogelwch:
1.Electrical components are imported or from Sino-foreign joint Venture,in accordance with international standards,reliable safety,long life,good anti-interference ability,a radiation unit is fitted in electrical cabinet.
2. Protective fence and the safety interlock to ensure the operation safety. Have a movable single-hand pedal switch,easy to operate.
3. The machine by the European Union CE certification and ISO quality system certification.
Our Service
Many of our customers visited and carefully asked & operated RAYMAX machines.
We have a special reception team for receiving and answering questions on site to make everything which our customer care about before purchase clearer. Welcome you to visit!
Our company keep arranging at least 2 times per month to pay return visit to our customers.
We have a lot of experience for after-sales service, including installaion and train on site, and every year we will choose some areas and send our engineer back to customer's factory to get more feedback on RAYMAX equipments condition.
Supporting good service after sales!
We have rich experiences for installation and train in Custimers' factroy in all over the world. Packing & Delivery